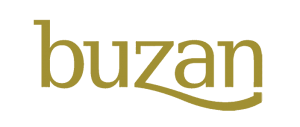 Accelerate your digital transformation through Mind Mapping
You'll discover how to implement the four levels of an effective digital transformation, which are applicable to solopreneurs, small and large organizations.
You'll learn how to use Mind Maps for implementing the entire digital transformation process, in record time, through a success case.
You'll understand how to apply Mind Maps at an advanced level, enabled by our premier certification in Mind Mapping.
Digital Transformation
Recommended bibliography
The four levels of a systemic digital transformation
In this article we explain what the four levels of true digital transformation are and suggest the sequence in which each level could be implemented. You could access this PDF document by clicking the following link: THE FOUR DTx LEVELS
Digital transformation: Survive and thrive in an era of mass extinction
ISBN-13 – 978-1948122481. In this book you'll learn about the new technologies that companies and governments are using to transform into true digital organizations. The confluence of four technologies—cloud computing, big data, artificial intelligence, and the Internet of Things—is changing the way organizations will operate in the rest of this century.
The future is faster than you think
ISBN-13 – 978-1982109660. This book provides insight into how our world will change in response to the next ten years of rapid technological disruption. The authors suggest that technology is accelerating much faster than anyone could have imagined and that, over the next decade, we will experience more change and create more wealth than in the last 100 years.
Our key customers and alliances Years of research in thinking skills
Million people use Mind Maps
Million books sold in more than 130 countries
Buzan US – Reserved rights