95% of business ideas die during their planning because of time waste. Where are you going to start your next business idea?
Develop your next business goal using mind maps. Certificate as an Advanced Practitioner to make your ideas see the light of success.
Get accelerated learning skills to make all your projects happen.
The speed at which businesses advance in the digital era has kept many ideas away from success. Mental maps are the tool for the time we live. You will be able to develop your goals at a very high speed.
Do you know why great ideas die?
These are the main challenges that we have helped to solve through Mental Mapping, a Buzan methodology.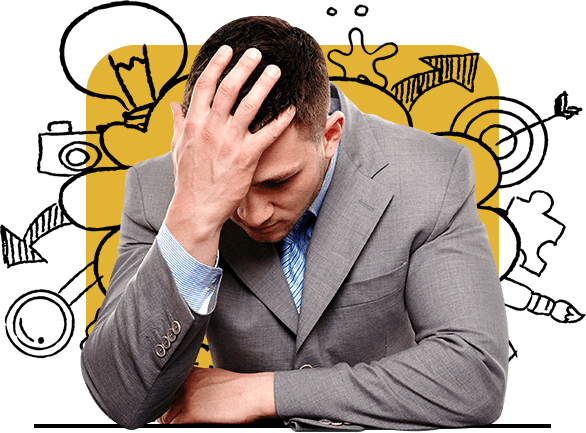 Overload of elements in an idea with no clue of how to order them.
The problems you are trying to solve with your idea are neither critical nor obvious to the market.
Not knowing how to evaluate or recognize the potential of an idea.
Overload of repeated information or the idea has a low value.
Lack of creativity to differentiate the potential of your ideas.
Not having a unified methodology to order ideas.
A Certification Validated by Tony Buzan.
A licensed instructor and inventor of the Mental Maps methodolody.
Our certification focuses on learning about mental map implemention to real problems in the lives of people and companies. You will be able to do this through a methodology that potentiates ideas and makes you to take immediate action.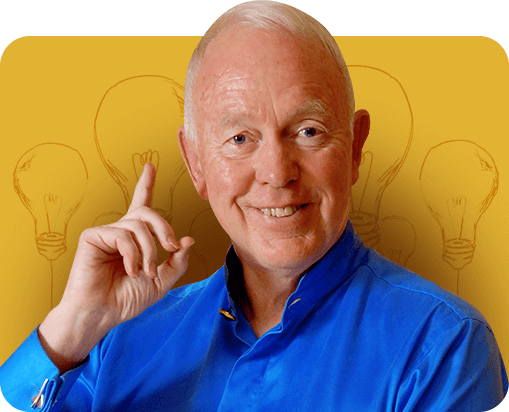 Day 1. Understanding Mental Maps.
Why Mental Maps?
What are Mental Maps?
How Mental Maps are made?
Day 2. Mental Maps Applications.
Applyting Mental Maps in the Field of Creativity.
Project Management.
Using Mental Maps to read books.
Day 3. Lean Sales & Lean Marketing.
Day 4. Presentations & Graduation Phase.
Who is this certification for?
Coaches.
Consultants.
Instructors.
General Managers.
Access to free monthly webinars.
A membership of the Buzan global community.
Access to the annual Global Mental Literacy Leaders meeting held in different parts of the world.*
* Transportation and accommodation expenses are on your own.
Advanced Practitioner Certification
Vestibulum felis quis tortor
Ut aliquam sollicitudin leo
Cras iaculis ultricies nulla
Advanced Practitioner Certification
Vestibulum felis quis tortor
Ut aliquam sollicitudin leo
Cras iaculis ultricies nulla
Companies and institutions who have trusted us.






Your Instructor, Doctor Jorge Castañeda.
President of Buzan Las Americas and 1 of the 3 Grand Master Buzan Trainers in the world.
Dr. Castañeda is the most recognized expert in Mental Maps in our continent. Jorge is the inventor of the FISHER Methodology for Innovation and the Systemic Cause Mapping for problem solving, which are successfully used in companies and organizations throughout the world.
He is the author of the books "Techniques and Applications of Mental Maps" and "Mental Maps in Business Administration". Also, he wrote the book "The World's Most Important Graphics" with Tony Buzan. He has a PhD (Magna Cum Laude) in Innovation Management from Swiss Business University and has a Master in Operations Research from Stanford University.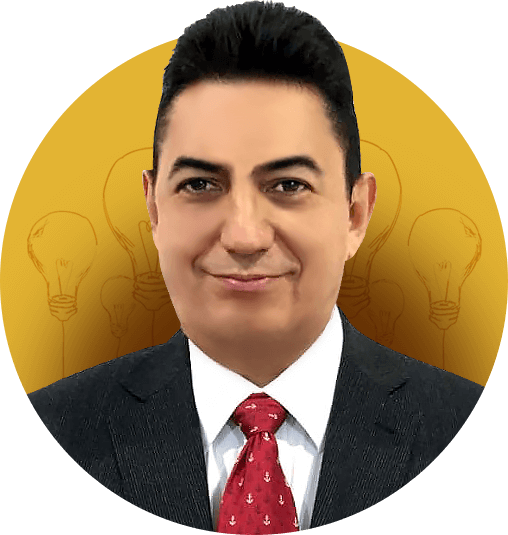 The Benefits of Mental Maps.
These are the advantages that you will acquire in our certification.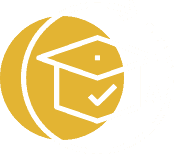 Obtain accelerated learning skills to retain every piece of information you get. As a result, you will be able to go faster than your competition.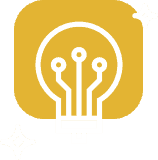 You will have the ability to increase your company's creativity up to 300% of its capacity. Learn to integrate innovation as a core business function.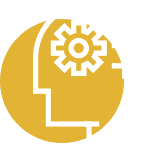 No more messy thinking. Now, it will be easier to put your ideas in order. This way, you will be able to make them happen faster than ever.
See what our customers say about us.

David Svoboda
Consultant & Geo Business Manager, Intel
"Very honestly: Loved every minute of this experience. Feeling like I became a member of a family that I was looking for for ages! Mind map is a master thinking tool that can be used easily by anybody and for every aspect of life."

Debbie Long
President & CEO, Strategic Technology Communications
"Thanks for a fantastic class! Usually when I attend a seminar, my expectation is to walk away with 3 key 'take-aways'. Your course provided me so much more – well worth the investment of both time and money."

Robert J. Fischer
Financial Advisor, Morgan Stanley
"I feel I can apply this immediately and it will have a meaningful impact. Mind Maps teaches you how you can organize your mind and work with multitasks effectively. I also learnt how to adopt this method in your daily life."
Our company has professional worldwide activity.
Million books sold worldwide.
Years of research on Mind Maps and the brain.
Percent of Fortune 500 companies use mind maps.
Perfect! We've got answers for you.
Where is this accreditation valid?
This certification is valid worldwide as an advanced user in Mental Maps.
What are the benefits of becoming an Advanced Practitioner?
You will enjoy two types of benefits.
First, the certification as an advanced practitioner allows you to improve your thinking skills, such as problem-solving, critical judgment and creativity.
Secondly, you can use Mental Maps at an advanced level for your projects to produce higher investment returns, more creativity and better results in productivity.
You will also be part of the global network of Buzan users where you will be able to participate in several events such as free monthly webinars and the annual meeting of Global Leaders of Mental Literacy held in different parts of the world. In this case, you would absorb your travel and stay costs but the event ticket would be free.
How can I continue learning after my certification ends?
As a certified user, you will be able to participate, with no additional cost, in monthly webinars conducted by Tony Buzan and other world-renowned experts such as eight-time world memory champion, Dominic O'Brien, and five-time world mental mapping champion, Elaine Colliar.
You will also be invited to join a private Facebook group to share the best practices, as well as generate relationships and cross-fertilization with other professionals around the world. You will become part of the global community of thought leaders.
You will get the right to participate in the annual Global Mental Literacy Leaders meeting held in various parts of the world. In this case, you would absorb your travel and lodging costs but the event ticket would be free.
What if I want to become a certified instructor in the future?
If you eventually want to become a certified instructor in Mental Maps, you will have 12 months to enroll in our flagship program, starting from the date you became certified as a user.
You will only pay only the difference in the price of the instructor program over the advanced user program.