WHEN:
19-DEC-2020
HOUR:
10:00 AM – PAKISTAN
accelerate digital
transformation through
mind mapping
Do you know that digital transformation, particularly in times of crisis, is a critical success factor? It enables organizations to remain relevant, rather than slowly (and in some cases abruptly) die.
In this Master Buzan Webinar you'll learn how to implement a complete digital transformation in record time, aided by powerful visual and process tools such as Mind Maps, transformation canvas, and Kanban boards.



19.12.2020
STARTS: 10:00 AM






FOUR LEVELS

You'll discover how to implement the four levels of an effective digital transformation, which are applicable to solopreneurs, small and large organizations






SUCCESS CASE

You'll learn how to use Mind Maps for implementing the entire digital transformation process, in record time, through a success case.






Q & A

You'll understand how to apply Mind Maps at an advanced level, enabled by our premier certification in Mind Mapping.



webinar ends 11:15 AM
digital transformation
key benefits

Recover 10x faster from the current crisis
Organizations, regardless of their size, recover ten times faster from crises after implementing an effective digital transformation.

enrich your customers experience
Digital transformation leads to substantial improvements in customer experience by redesigning, simplifying and enriching your business model and value proposition.

achieve faster execution and cost
reduction
Digital transformation simplifies and accelerates business processes, leading to significant reductions in operating costs without hampering customer service.

access new markets and domains
Organizations that adopt digital business models can expand globally and enter new market domains.

Digitally transformed organizations improve their decision-making based on technologies such as analytics that leverage large and small data sets.

Digital transformation is a crucial factor if organizations want to remain competitive and relevant rather than slowly die.

However, only 1 out of 10 organizations implement real digital transformations that are effective and sustainable.

Organizations that effectively transform, recover 10 times faster and grow 3 to 5 times more than competitors.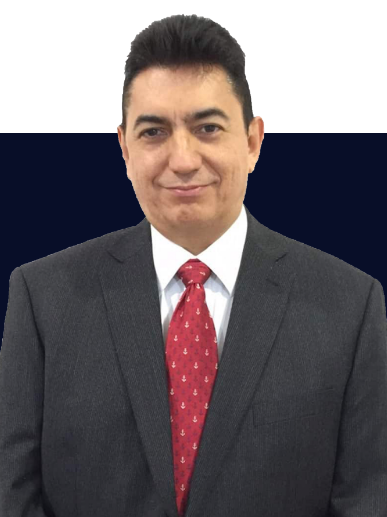 Global Vice President, TBG
Dr. Castaneda heads the education division for the Tony Buzan Group and is the number one expert in Mind Mapping in the Americas. Prior to joining the Buzan group, he held senior executive positions in various Fortune 500 companies such as Eastman Kodak and Merck. He is the inventor of the FISHER methodology for enabling creative thinking and "Systemic Root Cause Mapping" for complex problem solving, which have been successfully implemented by organizations such as the World Bank. Dr. Castaneda is co-author (along with Tony Buzan) of the books "The Most Important Graph in the World" and "Mind Maps for MBAs" and author of "Mind Mapping Techniques and Applications", as well as the seminal research on Multiple Intelligences and Recall Curves. Dr. Castaneda has been featured in different TV and radio Prime Time programs such as the Education for the 21st Century series and the "In contrast" Channel 9 news. He holds a Master in Sciences in Operations Research from Stanford and a PhD (Magna Cum Laude) in Management Innovation, from the Swiss Business School.

guest speaker and co-organizer
Arif Anis is Pakistan's globally celebrated coach. He is 'Brain of the Year' award winner for 2020 and was voted 'Global Man of the Year' for 2019. The 2018 edition of the Power100 British Parliamentary Review listed Arif Anis among the 100 most influential Muslim leaders in Europe. Author of I'MPOSSIBLE, 'Follow Your Dreams', and co-author of 'Made In Crises', Arif Anis has coached top coaches, corporate leaders, heads of states, movie stars, and CEOs. As an international keynote speaker, Anis has shared the stage with global icons in the field of leadership and influence industry including President Donald Trump, President Bill Clinton, Prime Minister Imran Khan, Prime Minister Boris Johnson, Prime Minister Theresa May, Prime Minister Tony Abbott, President Musharraf, President Nasheed, Tony Robbins, Tony Buzan, Daniel Goleman, Richard Bandler, Jack Canfield, Richard Branson, Robert Kiyosaki, Paul McKenna, Brendon Burchard, James Caan, and many others. Anis also served as an Economic Senator at the European Economic Senate. Anis supports HRH Prince of Wales's British Asian Trust. Anis cofounded the One Million Meals campaign that made global headlines during the lockdown in the UK due to support from David Beckham and 'TheProclaimers'. He is a trustee of the world's largest interest-free microfinance loan provider Akhuwat. Anis has spoken as a contributor/ keynote at several global universities including the University of Oxford, Cambridge, UCL, Hong Kong University, SOAS, London School of Economics, and many others. Anis's initiatives have been featured at BBC, ITV, Sky, CNBC, The Telegraph, Yahoo, and many other global platforms.
our key customers and strategic alliances the tony buzan group in numbers
Years of reseach and development of the brain
Million people use Mind Mapping globally
Million books sold in more than 130 countries